The BMW Group expanded its production network to a new plant in Hungary. In the case of Debrecen in East Hungary, 1,000 people will be built in the future, up to 150,000 units per year and the production of the company more flexible. In addition to vehicles with a conventional drive is also Plug, it should be-in Hybrids and electric cars in Debrecen built. The latter is no Surprise, because we know that in the future, almost all of the series with the three different drive concepts are to be available. To be able to flexibly to Changes in demand react to can be built in different variants of a series on the same Band.
For the new BMW plant in Debrecen, the BMW Group is investing around one billion Euro. It is the logical consequence of the idea to keep the production as close as possible to the final market. Europe is still by far the most important Region for the global sales of the BMW Group in 2017, about 45 percent of all vehicles on the home were sold-continent. Even if the focus is currently put on China and BMW also there, in addition to production-based capacity, Europe remains the heart of the company.
Which models and model series in the BMW plant in Debrecen will be built and when the first vehicles are to roll, have not specified the Munich. It is but obvious that it will be the primary cars for the European market. With some probability it will act, therefore, vehicles of the Compact – and middle class, also an additional site for the construction of the popular mid-size SUV X3, and X4 is not excluded in view of the current unpredictability of the global trade.
Harald Krüger (Chairman of the Board of BMW AG): "The decision for a new plant underlines the worldwide growth prospects of the BMW Group. After high investments in China, Mexico and the USA, we strengthen Europe as a business location and thus the global Balance of production between Asia, America and Europe. Europe is the largest production location of the BMW Group. Alone in the year 2018, over a billion Euro will be invested in the German production sites, in order to modernise these and to electric mobility."
Oliver Zipse (production Board of management of BMW AG): "Every automotive company, the BMW Group in Europe will in future also produce electrified vehicles. Also at the new location in Hungary, we will be able to vehicles with a combustion engine and an electrical powertrain to a Band to build. The new plant will produce BMW models and give us a greater capacity in our global production network. At the time of the start of production, it will set new standards for flexibility, digitization, and productivity."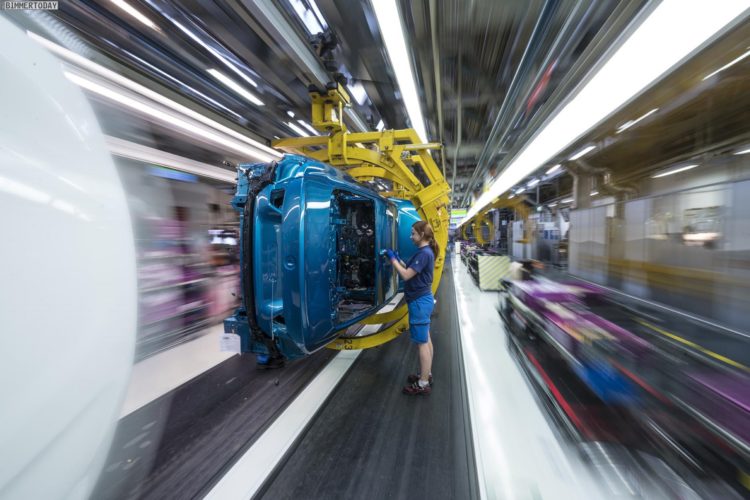 [resources : bimmertoday.de]
by :
klonr.com